In 2011, Paul Walter started his research into robotic milking. How would it fit in his barn, would it affect the dynamic of the dairy barn at Sunshine Colony? Robotic milking was something that had not been put into use by any of the Hutterite Colonies in Alberta, but that was soon to change.
On January 9th, 2012, Sunshine Colony became the first Hutterite Colony in Alberta to do just that – milk with a robot. The newly built barn housed a single Lely Astronaut A4, chosen because of it's reputation for being the best way to milk a cow after touring a number of barns utilizing Lely Astronauts. Paul quickly realized a common theme amongst the farms – the efficiency, the flexibility, the dealer service, and the consistency the Lely Astronauts offered
---
"With a single Lely A4, I was filling 111 KG's of quota with 68 cows. We averaged 37kg, 2.9+ milking's; 1+ refusals."

Paul Walter, Sunshine Colony
---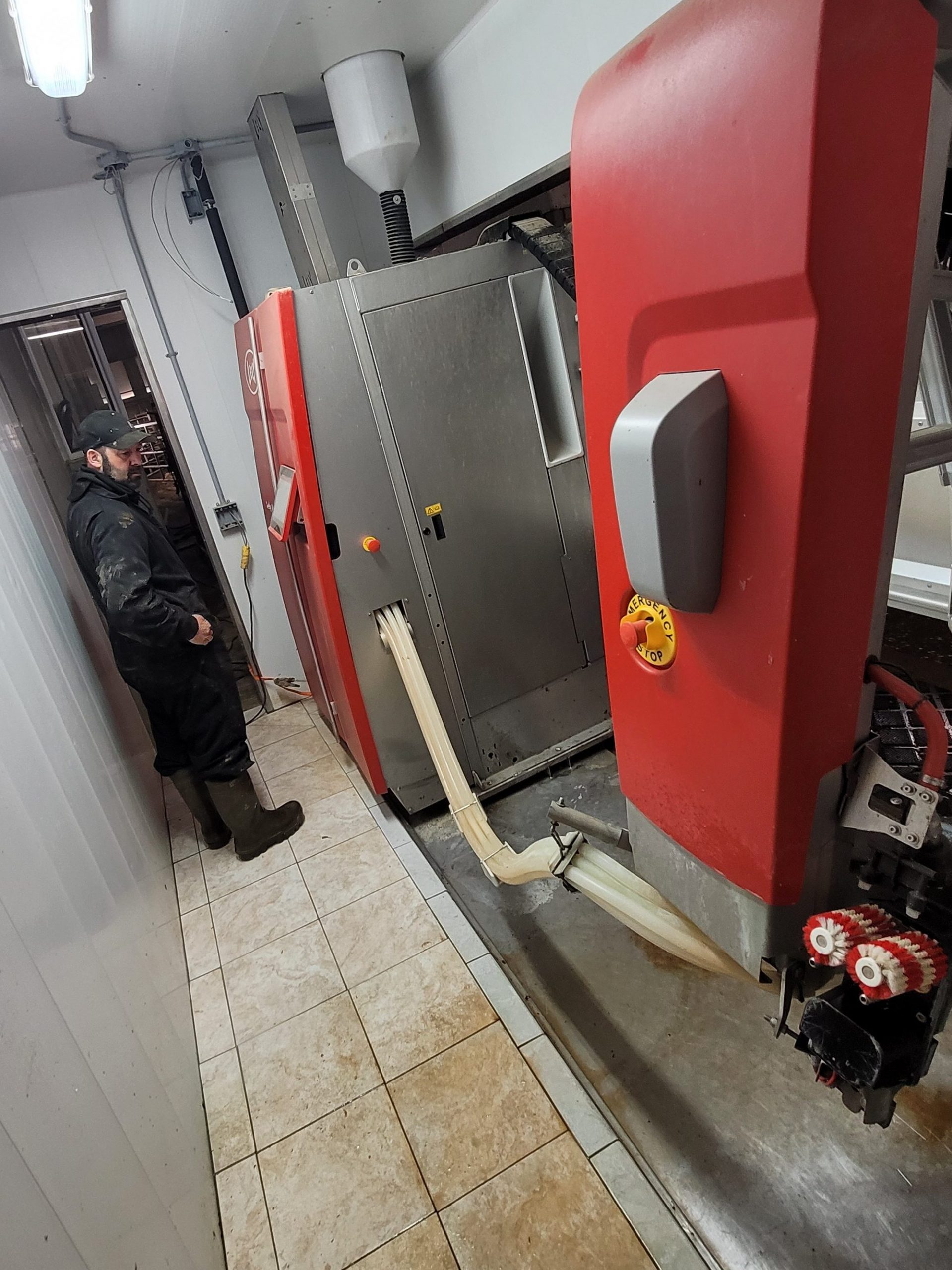 In March of 2020, Sunshine Colony added another robot to their dairy barn – this time, however, it was a Lely Astronaut A5. Pauls reason for trusting in Penner Farm Services once again? "Service of the dealership that supports the products they sell." Although he and the rest of the dairy barn staff do the majority of the maintenance and service themselves, they know the FMS Advisor, sales rep and service team are a quick phone call away, eager to help with any issue that arises.
---
"Iconic I-Flow helps for training new heifers and a shorter box time"

Walter, when asked his favourite feature
---
When asked what Pauls thoughts on nearing the 10 year mark with his Lely A4 was, he stated "Family life has way more flexibility and I'm no longer tied down to fixed milking times… No reason it wont last another 10+ years but I'm sure liking my A5!"
The service costs after almost 10+ years have been minimal for Sunshine Colony, due to their scheduled maintenance program. Walter has found that wear and tear are the bulk of his service costs, which haven't changed much over the years. He attributes hardly having to call Penner Farm Service for service calls to the fact he is able to do much of the work himself, but moreso in staying on top of his scheduled maintenance program.
Still debating the switch to Automated Milking with Penner Farm Services and Lely?
milked 68+ cows with one A4 averaging 2.9+ milking's and 1+ refusal with a 37KG average.
Paul was producing/filling 111 KG's of quota with 1+ robot prior to robot addition.
Contact us for more information below, or, contact your local Penner Farm Services location.