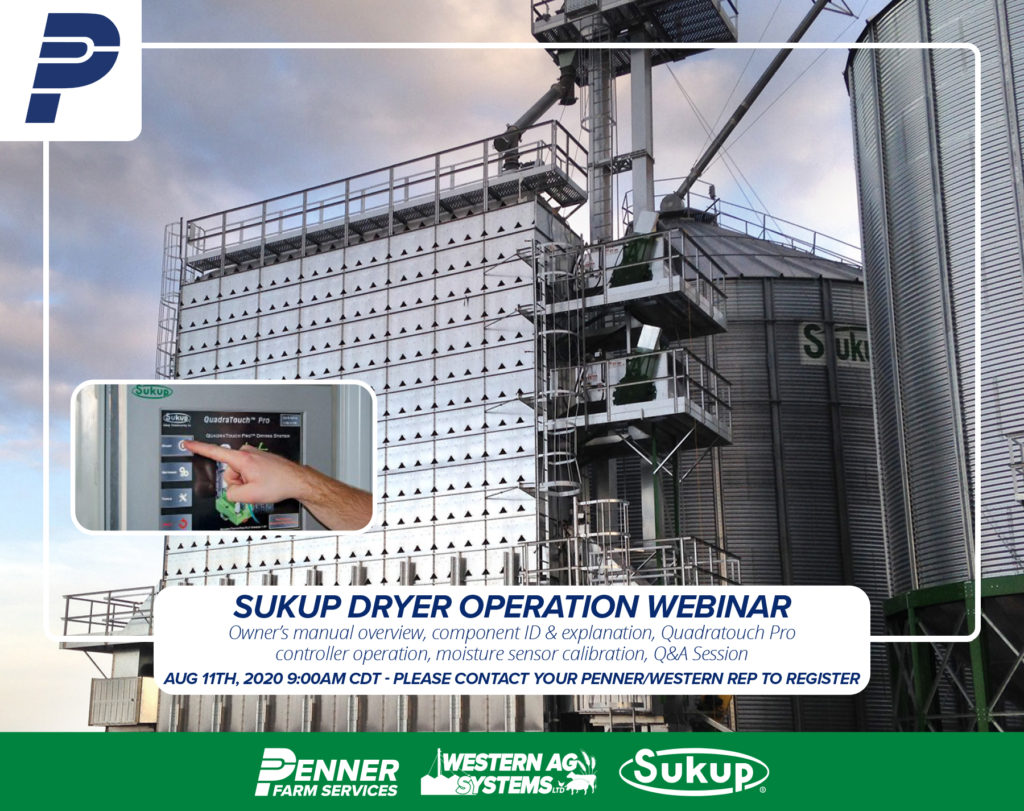 Sukup generally hosts a yearly Dryer Startup Meeting in August where new dryer customers are invited to Sheffield for a plant tour and instructional class about operating a Sukup dryer. Due to COVID-19 gathering and travel restrictions, Sukup has opted to hold this training as a virtual event this year! Here are the topics we will cover:
-Overview of the Owner's manual
-Component Identification and Explanation
-Operating the QuadraTouch Pro control system
-Calibrating the moisture sensor
-Question & Answer session
When: August 11 at 9:00am central time until about 12:00pm.
If you are interested in registering, please contact your Penner Farm Services Grain Equipment rep.