Did you know? When customers remove their Lely Astronaut A4 robots to put in A5's, we bring their A4's back to our shop and thoroughly check them over. We replace a number of components, ensure they get a deep cleaning and are up to performance standards to be put back into service!
This allows us to offer you, our farming partner, a refurbished Lely A4 Astronaut Milking Robot. Many of our customers who would like to add an additional milking robot to their existing lineup of A4's, increase labor reliability or start small with automated efficiencies turn to refurbished units as an excellent option.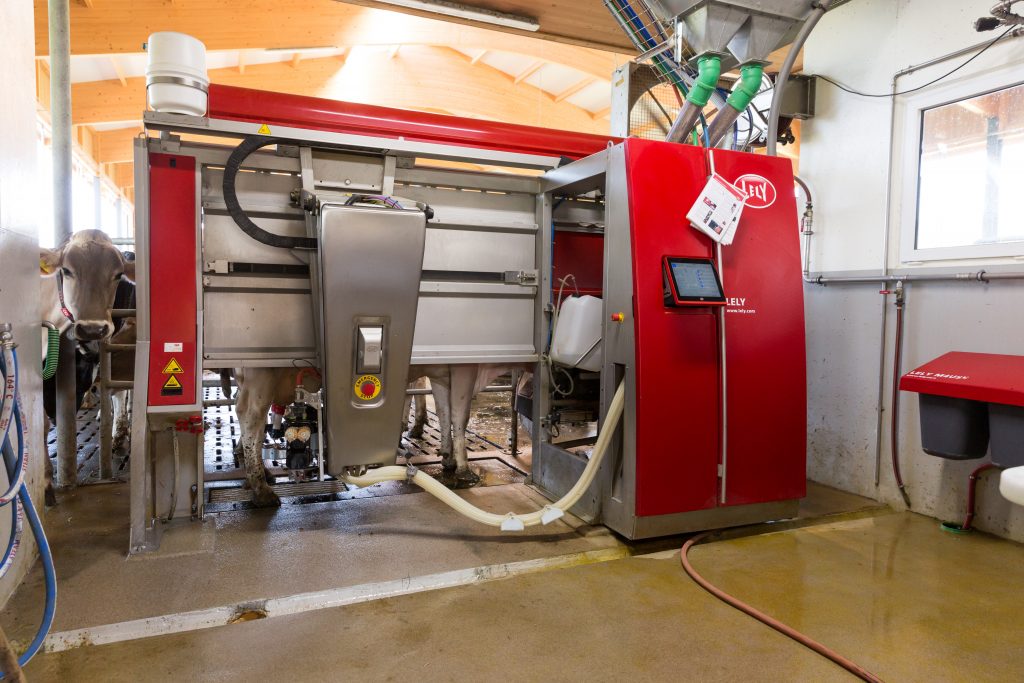 What's included in the package?
Refurbished A4 Astronaut
Refurbished A4 Astronaut Central Unit
60 collars with HR-LDn Tags & Weights, plus collar numbers
20 US gal Buffer tank
Atlas Copco 3 phase air compressor
and much more!
For more information, download the PDF below to learn more, or, contact your local Penner Farm Services Lely representative today!
Penner Farm Services – Blumenort
10 Penner Dr, Blumenort, MB R0A 0C0
204.326.3781
Penner Farm Services – Lacombe
64 27211 Hwy 12, Lacombe, AB T4L 0E3
403.782.0675
To learn more about the full line of Lely products, please visit Lely North America.